Jun 6 2014
I have done many outdoors scenarios only with loyal subs. This Summer I am offering those activities to everyone! Are you ready to take a step outside dungeon?  Many outdoors activities can be done, but let me remind you that none of my outdoors activities are public indecencies.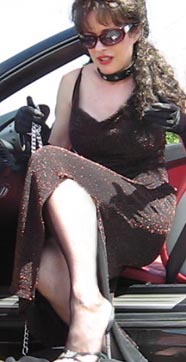 NOTE:  Outdoor activities will be offer next Summer but  you still can enjoy in cold weather:  Out for a coffee/tea,  Take out,  Bathroom wanker,  Strut your stuff,  Behaviour modification
Basic Info
I will meet you near the location of my play space. It could be a park, restaurant, according to activities.
For discretion, I wear casual or business clothing, (not fetish clothing) we both use respectful language all time.
Arrive on time, address me normally, (not Mistress) Miss is acceptable.
Foot fetishist

In a park, I will be sitting on a bench, I will tease you by removing slowly my footwear and you will look at me and insisting that you can be my private masseuse. You will follow my instructions to the letter. No feet in your mouth, no masturbation or anything other than give my feet a proper massage, remember there will be people in the park and you don't want to be arrested for public indecencies.  

Stockings

In a park, sitting on a bench, I remove slowly my footwear, you take pictures of my stockinged feet, I take off my stockings in front of you. You leave with my well worn stockings.  

Out for a coffee/tea
How do you like your coffee? Strong? Mild, with cream? Or you prefer tea? Ginger flavor? Meet you at a coffee shop, you order and get an extra empty cup. I go to the washroom and fill up the extra cup, you drink my fresh warm Golden and I watch you savour it. Needless to say only I will know your dirty secret.
Take a walk (on the wild side)
I like to walk a lot, so bring your CamelBak, if you don't have one, I will have one litre plastic bottle filled with my Golden Nectar fresh collected from the day, I'm sure you will be thirsty after trying to keep up with me. There are lots of paths and I'm 2 min. away from Gatineau Park.

Take out
May it be McCathie's special "Happy meal" or a doggy bag with only Brownies or Golden Champagne, or both,  you pick up your lunch or dinner and leave.  In case you don't know what is McCathie "happy meal", I replace McDonald hamburger's meat with My McCathie patty and beverage with my special lemonade freshly from the tap.
Bathroom wanker
Before you go to jerk off in restaurant bathroom, we will have a 15 min. talk, it could be dirty talk,  how disgusting you are, what I think of you or if it tinkles your bells we can talk politics.  I will hand you a jar of my spit or lube, and wait for you while drinking my herb tea.
Strut your stuff
You start with baby steps (if you have never done this), you tell me what his your feet size, I meet you in front of a sex shop and in your car you put the high heel shoes that I brought for you and we go in together. Don't you worry, they are used to see weirdos, a guy with high heels is nothing to compare what they are used to see. After your fear is gone you may want the whole kit for next time.
Behaviour modification
You want to improve? Make good impression? It can be at your business or lunch meetings or simply preparing you to have a successful romantic rendez-vous with a lady. (for clumsy men who wonder why they don't have a second date) I put on paper what you are doing wrong and where you can improve and after the meeting, I point you out all your mistakes. I can simplify by kicking your leg under the table or make you wear my remote electro dog collar around your balls and zap you instead of writing and kicking. It's more effective and you will learn faster.  Yes, I have done this many times, I have lots of experience in this field, life coaching is my forté. So many guys need to learn decorum.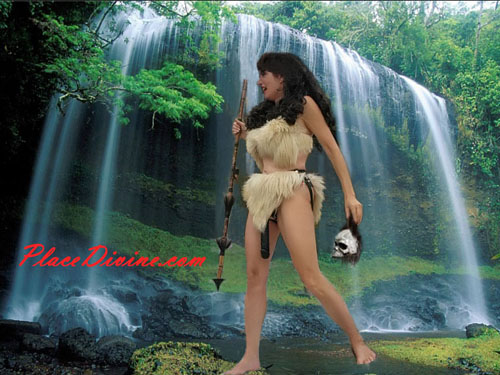 All scenarios can be modified to your needs.
These meetings can also be a great way to introduce yourself to me.
For all other scenarios at my dungeon, visit my dungeon page, scenarios page and  contact page.