Wish List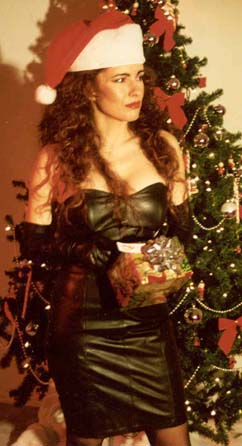 Every day is like Christmas!
I am often asked: "What would you like?"  It is always nice to receive gifts to show your appreciation, or simply the fact that women like Me exist and you want to celebrate Our existence!
What matters the most is your honesty! When you book for a session, simply show up!  This is the best gift that you can ever bring Me, but if you insist, here are suggestions but maybe you just have an urge to make my day more beautiful.
Whether you have sent me an email or box of chocolate, or on your yacht, it's appreciated. You don't have to be rich,  simply be a gentleman and that will be the best way to start a good relationship.
——————————————————
Gifts you want to chose from:
——————————————————
The worry free gift:
Amazon.ca e-gift card sent by email
Amazon.com e-gift card sent by email
-Amazon gift card  bought at any store, simply send me by email the card #
—————————————————————————————————————-
Gift for different budgets:
For a bigger budget: Wish 1
————————————————————————
Sex gift:
————————————————————————-
I cherish each moment, we never know what's around the corner…I feel so blessed! The more you will spoil me, happier I will be, and when Mistress is happy everybody is happy!
GIFTS CAN ALSO BE  HELP FINANCIALLY THROUGH WILLS, STOCKS & REAL ESTATE.
In addition to outright cash gifts, I also accept real estate, stocks, and other conventional gifts, and you can add me to be a designated beneficiary in your will.  Below are some guidelines that should be used for informational purposes only. Please contact your lawyer for additional information.
Real Estate, Bequests and Gifts Through Wills: In planning your estate, you should remember that outright bequests to Me, as well as certain bequests in a trust. A bequest can take one of the following forms: A specific bequest of a dollar amount or of particular securities or property.
A residuary bequest of all or a portion of your estate after the payment of specific amounts to other beneficiaries.
A contingent bequest to take effect only in the event that the primary beneficiaries under your will die before you.
A testamentary trust which takes the form of a life income plan, the corpus of which will be paid to Me upon the death of the trust's income beneficiary. Often, a bequest can be arranged simply with the addition of a codicil amending your existing will.
YOU CAN BEQUEATH:
The remainder or "residue" of your estate (what's left over after your other bequests)
Your entire estate
A percentage of your estate
A specific dollar amount or specific assets
A contingent bequest that passes to the  in the event your primary beneficiary predeceases you.
To include a bequest to Me in your will, I suggest this simple statement:
I give, devise, and bequeath to:  Me, address, phone  #  , the sum of ____ dollars (or ____% of my residual estate, otherwise describe the gift) for the general purposes and uses.
CODICILS TO A WILL, if you do not want to rewrite your will, you can still remember Me by using a Codicil.
Oprah: Dream big, if you dream small, you get small
Maîtresse Cathie La Divine
National Capital Region, Ottawa-Gatineau, Canada